This news article was automatically parsed from the official Albion Online website.
Posted by PrintsKaspian (Source)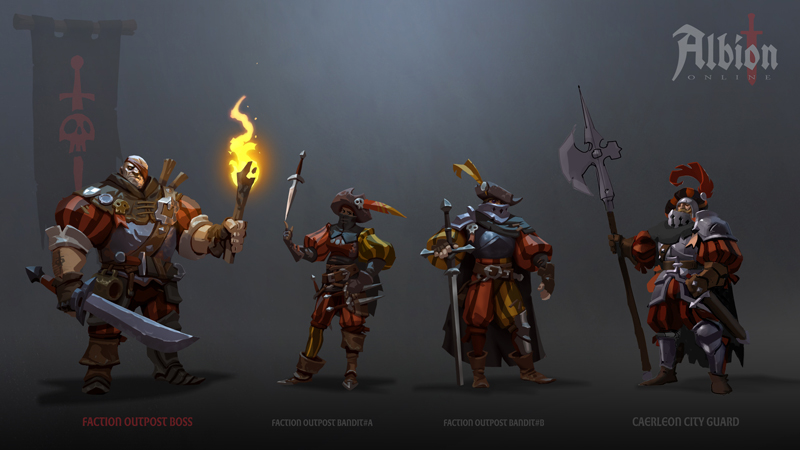 The Call to Arms update arrives March 17, bringing a completely reworked Faction Warfare system with a new playable Caerleon Faction. In our newest art showcase, Marcus Koch, Art Director of Albion Online, describes the process of creating new NPCs, enemies, and Outposts based on the Caerleon mythos, and shows off some of the concepts that defined this new "outlaw Faction".
What was the main style / aesthetic you were trying to convey with the design of the Caerleon faction?
As the Caerleon Faction differs from the other Factions where no PvP between members is allowed, we wanted to present this Faction in a darker and more twisted way. We took inspiration from the real-life Thirty Years' War, an age where soldiers fought amongst themselves in loose bands and many things had to be improvised.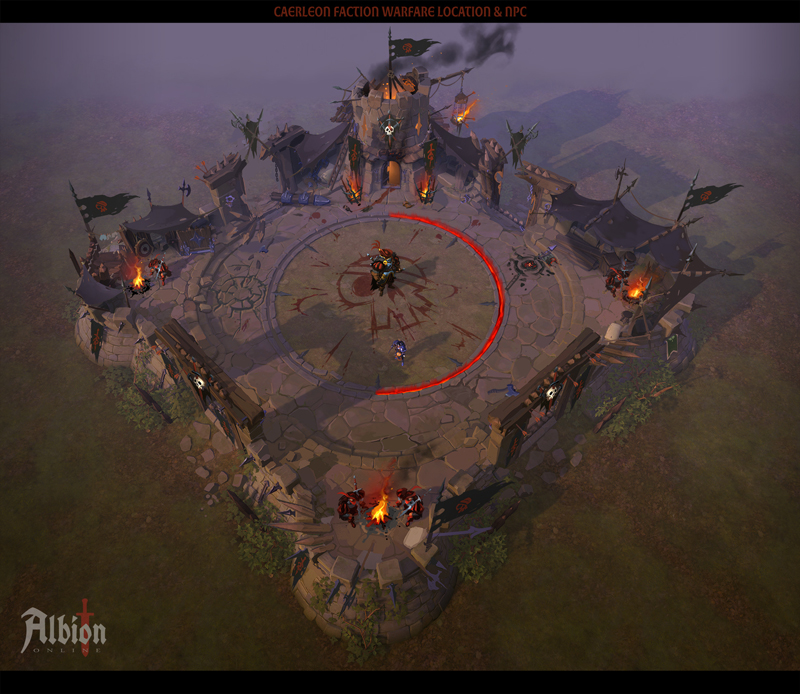 Does this improvised, patchwork aesthetic extend to the updated Caerleon visuals as well?
Caerleon's wealthy past has given way to a fallen present, and the city is a mix of ancient ruins and newer structures, cut through with crooked alleys. It's a place where riches can be earned quickly and lost even quicker, so everyone keeps one hand on their weapon at all times, and one eye over their shoulder.
Any hints of details players should look out for?
If you just walk the side alleys you might encounter some little shadows scurrying around… and you might be surprised who is visiting the tavern and lurking around for a drink or two.
How did the design of the "Stabbed Mug" tavern come to be?
We wanted this Faction Base to look less "official". Here you get your contract in a less formal way, and a dirty medieval tavern just felt like the right place in a rough town such as Caerleon. If you enlist here, you're doing it to line your own pocket instead of someone else's. As long as you can keep it

From concept to modeling to animation to audio, it takes a whole team to create Albion's world. Kudos to the Art Team for bringing this new Faction to life!
Alexander Pierschel (Animation)