This news article was automatically parsed from the official Albion Online website.
Posted by PrintsKaspian (Source)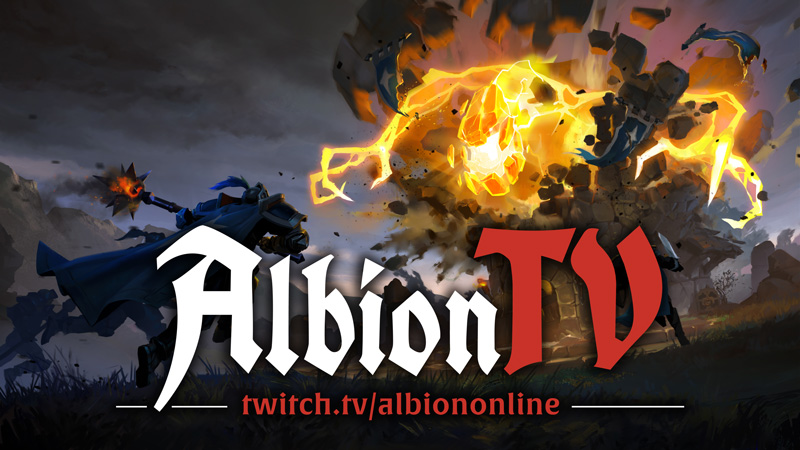 AlbionTV, the official Albion Online Twitch channel, is your source for all the news related to Albion's politics, guild warfare, and community. You can catch the AO Daily Show Tuesdays-Fridays at 17:30 UTC, and watch Crystal League fights on Saturdays at 20:00 UTC. AOTV also brings you full coverage of all Guild Season Invasion Days as well as high-level Crystal League fights throughout the season.
In addition to general coverage, AOTV hosts Bogul and Shozen also conduct numerous interviews with prominent members of the Albion community, providing a broad and diverse range of perspectives on the game. Check out a selection of these interviews below, or listen to them all on the AlbionTV Soundcloud Page.
Zerfax of Elevate
Zerfax, City Fight Shotcaller of Elevate, talks about his personal history and path to becoming one of the most successful city fight shotcallers of all time:
Jimbenator
Jimbenator, a newer streamer who gained popularity with his cabbage merchant roleplaying video, discusses his path to joining Albion, as well as the difference between making it and failing as a streamer:
Blenfjorn and the HCE Discord
Blenfjorn discusses the ins and out of the HCE Discord as well as topics realted to Hardcore Expeditions:
June Esports
June Esports, the Season 9 Offseason Tournament winners, discuss their road to victory:
Other ways to listen: