This news article was automatically parsed from the official Albion Online website.
Posted by PrintsKaspian (Source)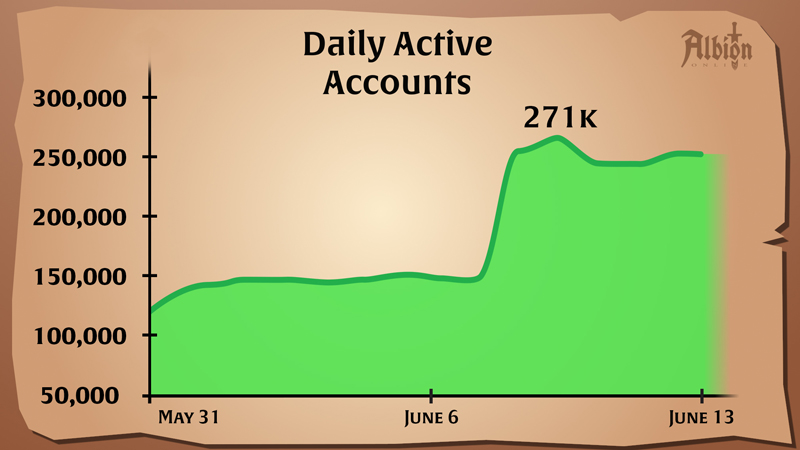 2021 has seen Albion's population grow bigger than ever before, with Daily Average User counts increasing even beyond the previous records set in 2020. In February, the game reached a new peak of 135,000 daily active players, which was immediately surpassed with the launch of the Call to Arms update in March. With its complete rework of Faction Warfare, revamped Hellgates, Loadouts, and much more, Call to Arms pushed Albion's daily average population to over 140,000 and also saw some of the game's highest-ever numbers on Twitch and Youtube.
Peak player numbers on Steam also increased by over 200% since January of last year, reaching a peak of nearly 13,000 simultaneous Steam players in addition to the majority playing via native platforms.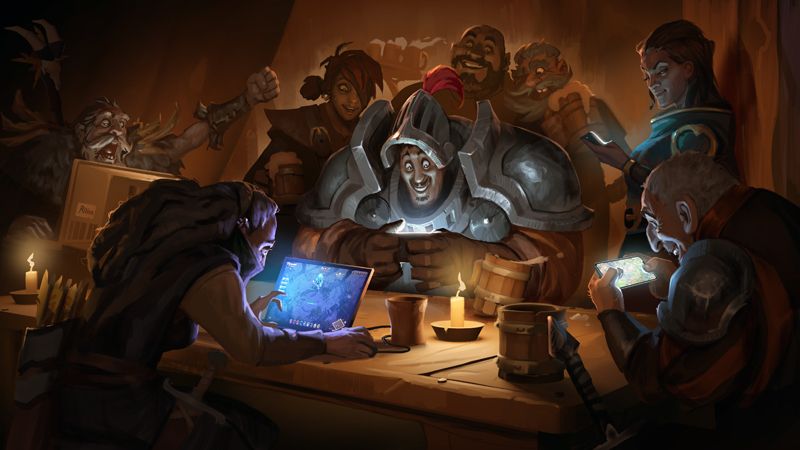 Albion's Mobile Launch: Shattering Previous Records
On June 9, 2021, Albion's mobile version went live worldwide on the Apple App Store and Google Play Store. The launch was the result of years of development and optimizations, and finally fulfilled the goal – set out in the game's very earliest stages of development – of offering a truly cross-platform sandbox MMORPG experience. After the game went live on the App and Play Stores, new and returning players flooded into the game, setting a staggering new record: 270,000 daily active players, nearly twice the previous peak.
The mobile launch brought an exclusive reward, consisting of the brand-new Chimera Riding Horse Skin and 100,000 Fame, given to all players who log into the game on both desktop and mobile. Along with this reward, the celebration of Albion's status as a truly cross-platform experience was rounded out with the launch of a new live-action trailer. (You can read more about the launch rewards and watch the trailer here.)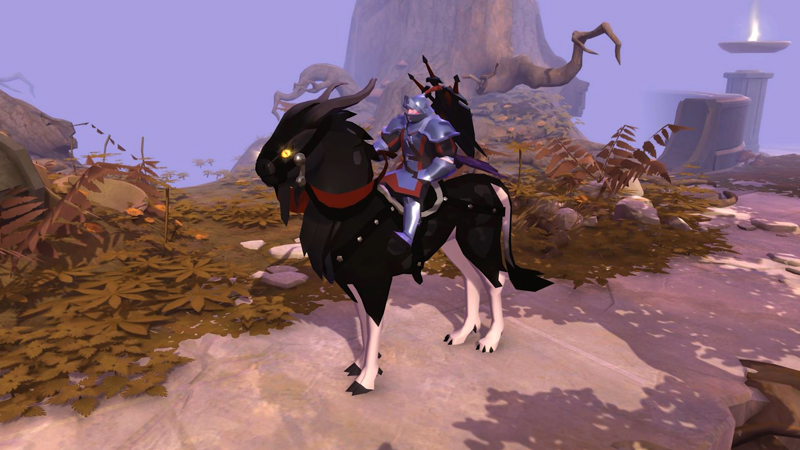 What's Next?
As mentioned in our last update, we're already hard at work on our next major content update later this year, which will focus on improving and deepening Albion's open world. You can look forward to a Roadmap Update from our Game Director soon, which will cover our plans for the coming months and give a preview of some of the specific features currently in the works.
To veteran and returning players, thanks for being part of the world of Albion and making it what it is today. And to new players, we would like to extend a warm welcome to the Albion community!