This news article was automatically parsed from the official Albion Online website.
Posted by PrintsKaspian (Source)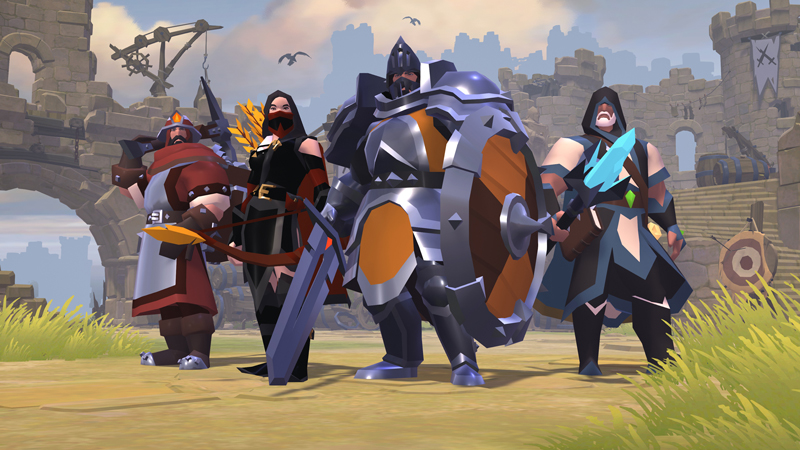 Four incredible years have passed since Albion Online's official launch on July 17, 2017. Since then, the game and community have grown in ways that we never could have imagined. To celebrate this momentous occasion, we've got some special in-game events including a Fame Boost and a limited-time classic Keeper dungeon - check out this article for all the details.
Join us as we look back at the major happenings of the past year – Albion's biggest and most successful yet!
Rise of Avalon
On August 12, 2020, the Rise of Avalon update went live. This update brought two massive new features to the world of Albion, the Roads of Avalon and Corrupted Dungeons, as well as new Avalonian Weapons and numerous other changes and quality-of-life improvements.
The Roads of Avalon and Corrupted Dungeons received further content with the Brimstone and Mist Midseason Update. This mini-update brought new enemies and traps to Corrupted Dungeons, increased fishing opportunities and new fish in the Roads of Avalon, new recipes, crafting and butchery improvements, and much more.
The Crystal League Championship and New Guild Content
Albion's first-ever Crystal League Championship (which at the time was called the "Offseason Crystal Tournament&quot
took place August 22-23, 2020. Taking place between Albion's Guild Seasons, this championship pits Albion's top 5v5 teams against each other in the Crystal Realm, with massive rewards going to the winners.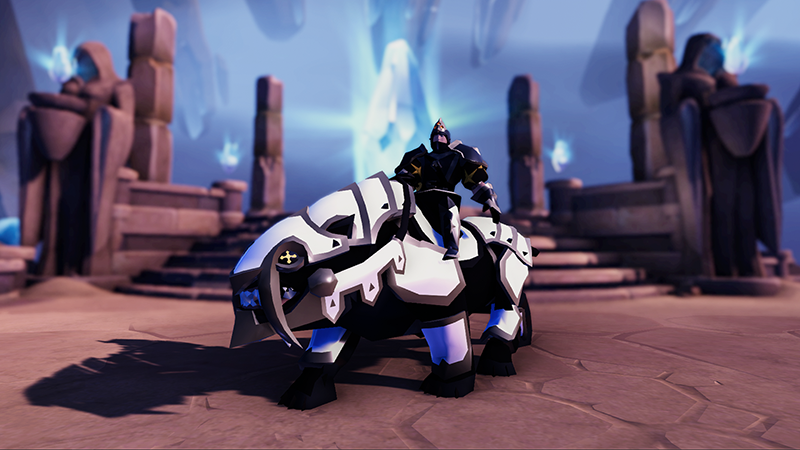 The final match came down to the last few seconds, where June Esports, after mounting an incredible comeback from a 17-70 deficit, pulled out an amazing win:
Alongside the Crystal League Championship, guild warfare in Albion received numerous updates and improvements over the past year, as well as a unique battle mount for each season:
There was plenty of non-guild-related Seasonal Content throughout the year as well, including the monthly Adventurer's Challenge, bi-monthly Referral Seasons, and holiday events for Halloween, Christmas, and Easter.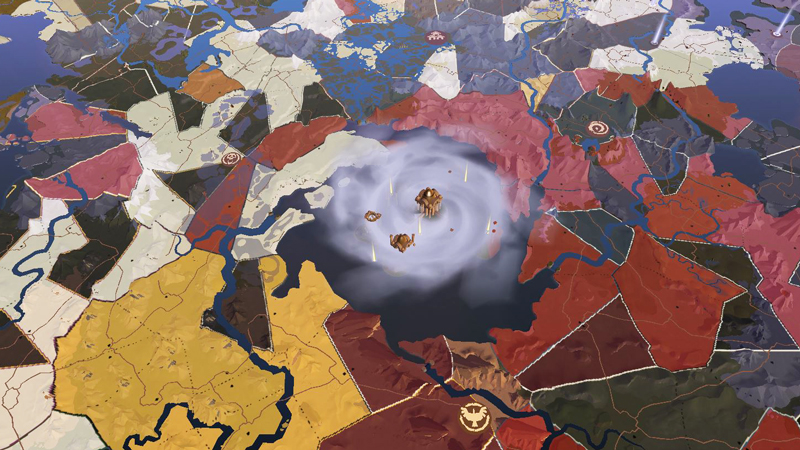 An Ever-Growing Community
In September 2020, Albion's population reached a new record of 125,000 Daily Average Users, buoyed by both the Rise of Avalon update and the introduction of two new ingame languages: Chinese and Korean. The trend continued throughout 2020 and into 2021, with a new peak of 140,000 players in March, and has continued since then, with player numbers exploding in recent months to nearly double the previous record (read on for more about that!).
Call to Arms
On March 17, 2021, the Call to Arms update went live, bringing a complete ground-up rework of Faction Warfare. Caerleon joined the fight as a sixth playable Faction with its own unique rules and playstyle, and valuable rewards including Elite Faction Mounts became available to those who pledged their loyalty to a single city.
Call to Arms also brought major changes to Hellgates, with 10 all-new maps featuring diverse enemies and layouts, an updated open-world spawn system, and all new 10v10 Hellgates for spontaneous midsize PvP. The update was rounded out with major quality-of-life improvements, particularly Loadouts, which allowed players to quickly regear based on easily adjustable presets.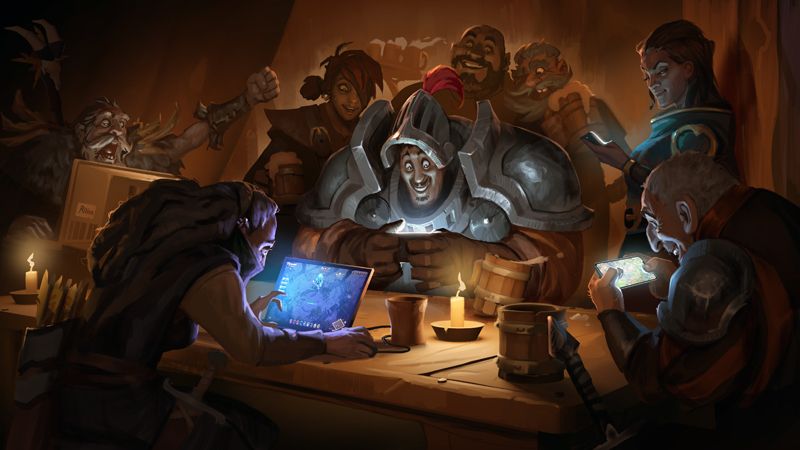 A Promise Fulfilled: Albion Goes Mobile
On June 9, 2021, Albion Online reached the final major milestone in its quest to become a truly cross-platform Sandbox MMORPG: the official mobile launch. As a core goal since the earliest days of development nearly a decade ago, the worldwide launch on the Apple App Store and Google Play Store was the next massive step in opening up the world of Albion to countless new players, as well as allowing longtime players to play Albion Online whenever and wherever they wanted.
The worldwide launch, coupled with an exclusive cross-play reward for playing on both desktop and mobile, brought unprecedented player numbers to the game. In the week following the launch, Albion shattered its all-time record with an incredible 270,000 daily active players, nearly doubling the previous record.
Looking to the Future
With the mobile launch complete, it was time to look to the future. In late June, Game Director Robin Henkys released a Dev Talk summing up the launch and discussing the big changes and improvements coming to the game with the next major update (watch until the end for a quick teaser of further changes as well):
The energy and dedication of the Albion community continues to be an inspiration to us as we work toward making the world of Albion better and better. So as we celebrate another incredible year of Albion Online, we want to give our most heartfelt thanks to you, the Albion Online community, for your support. We can't wait to see how the game and its community reach new levels over the coming year (and beyond), and we hope you're as excited as we are for Albion's future.