This news article was automatically parsed from the official Albion Online website.
Posted by PrintsKaspian (Source)
Zerg, or ZvZ ("zerg vs. zerg&quot
mechanics, refer to systems that affect large-scale open-world fights in Albion. While greater numbers will often provide an advantage in sandbox games, these systems are in place to keep fights from being too one-sided and give all players a chance to compete.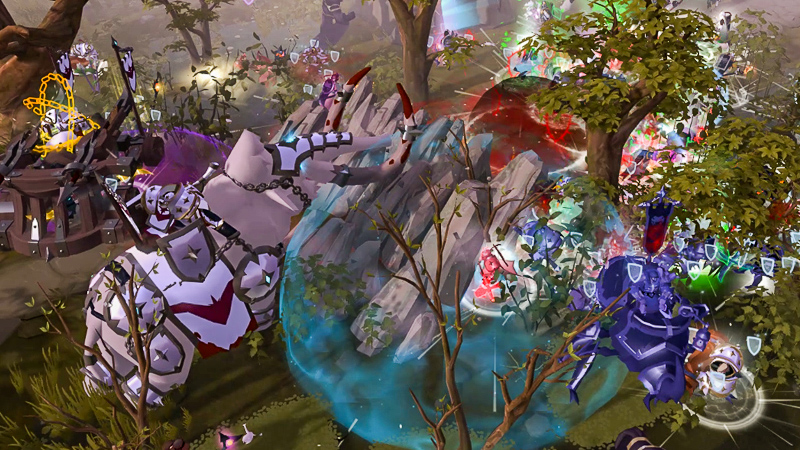 Smart Cluster Queue
Prior to the Standalone Season, guilds could "lock" a zone by filling it with allied players until it reached capacity, effectively shutting out enemy forces. In addition to giving an unfair disadvantage to large alliances, this also reduced competition and enjoyment for all players.
The Smart Cluster Queue was thus introduced as a dynamic "matchmaking" system for large fights. When a given cluster is overcrowded, some players are first removed to adjacent zones. This happens to clear space so players waiting outside the zone can join the fight. Any player can join a queue to enter the cluster, with their alliance affiliation, guild access rights, Premium status, and Item Power taken into consideration.
Assigning Player Slots
A zone has 350 total slots for players, which are divided among the alliances taking part in the battle. The number of slots per alliance is determined by their players in the zone and queue combined. Players with active Premium status and an equipped average item power of 800 or higher create more slots for your alliance. The more average Item Power a player has equipped, the more impact it has.
Queue Slot Distribution (among members of the same alliance)
Based on the criteria above, each alliance gets a quantity of slots. The players in your alliance are then sorted by the following, in order:
&lsquorefered Cluster' access guild right
Premium Status
Item Power (minimum: 800)
Time in the Cluster (the more time they were already in the cluster, the more likely they will be kicked out)
Anyone who wants to enter the zone may then join the Smart Cluster Queue. Once there is space available in the cluster, queued players will get an invite to enter based on the above conditions, with "time spent in the queue" replacing "time spent in the cluster".
Additional Queue Rules:
If a queued player leaves their current zone, moves too far from the entrance, or logs out, they will lose their spot.
If a player declines a "join" invitation or waits more than 30 seconds to confirm, they will lose their spot.
Players can only queue for one cluster at a time.
Players can either be in a Smart Cluster Queue or an Arena/Expedition queue, but not both.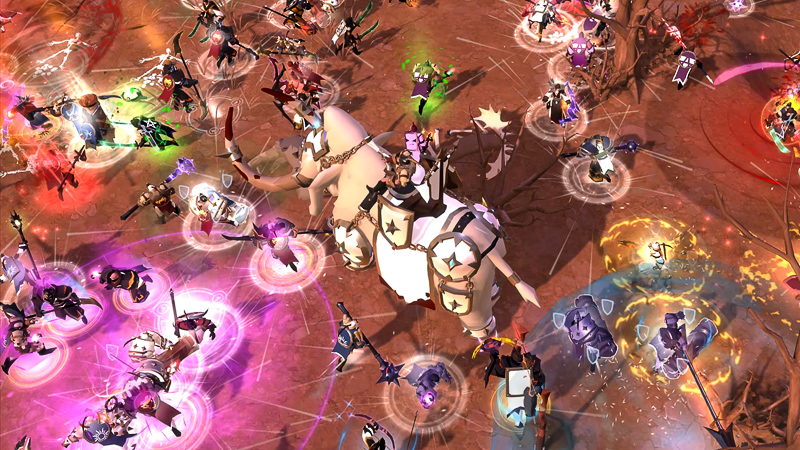 Disarray
Disarray is a Zerg Debuff triggered by bringing massive amounts of players to a fight. The goal is to encourage players to use smaller and better organized groups, instead of overemphasizing player count alone.
For more information and exact values, see the wiki: https://wiki.albiononline.com/wiki/Disarray
AoE Escalation
AoE escalation is a built-in mechanic that increases the damage of a spell which hits more than 3 players at once.
For more information, see the wiki: https://wiki.albiononline.com/wiki/AoE_escalation
Focus Fire
Focus Fire is a built-in protection system for players who are outnumbered in a fight. It reduces the damage inflicted by multiple opponents, with the effect becoming stronger as opponents increase.
For more information and exact values, see the wiki: https://wiki.albiononline.com/wiki/Focus_Fire