This news article was automatically parsed from the official Albion Online website.
Posted by PrintsKaspian (Source)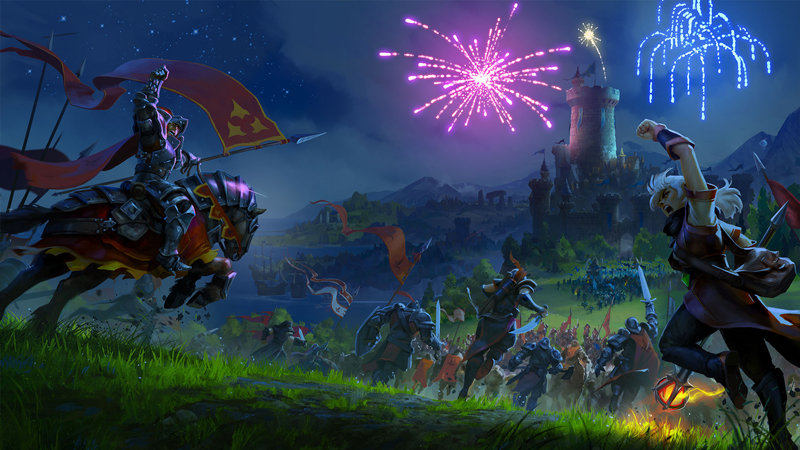 While 2021 may not have brought quite the same level of unprecedented upheavals as 2020, it was nonetheless a year of various challenges. For the Albion Online team, it meant another year of developing the game in an almost entirely remote capacity, during which it saw two massive content updates, the long-anticipated mobile launch, and exploding player numbers. Throughout it all, the Albion community was as supportive as ever, and with the continued engagement of veteran players, combined with ever-increasing new player numbers, the game had its biggest year yet.
Join us as we take a look back at some of the highlights of the past year…
Call to Arms: Faction Warfare and More
In March 2021, the Call to Arms update went live, introducing major new options for small- and medium-scale PvP to the world of Albion. First and foremost, a fully reworked and re-envisioned Faction Warfare system came to the Royal Continent, offering a huge range of PvP, PvE, and transport options for players of all levels. An entirely new Caerleon Faction arrived, which put a unique "bandit-style" twist on the Faction system, and all six Factions received new Elite Faction Mounts with unique, powerful abilities. Faction Warfare came to life across the continent with interactive map overlays, new non-lethal Faction zones, and an unpredictable Bandit Assault event that offered huge rewards.
Alongside these changes, Call to Arms brought fully reworked Hellgates, with a map-based entry system, ten new layouts, a time-based lava mechanic, and an all-new 10v10 option. The update was rounded out with major quality-of-life improvements including Loadouts, updated ability tooltips, and animated vegetation alongside improvements, balance changes, and optimizations.
Albion Goes Mobile
In June, the Albion team fulfilled a goal nearly ten years in the making: bringing the complete sandbox MMORPG experience to all players, regardless of whether they played on desktop or mobile. Since the very earliest days of its development, Albion Online was intended to be a seamless cross-platform experience – and on June 9, 2021, after years of development, testing, and optimization, it finally became a reality, with the game launching for the Apple App Store and Google Play Store.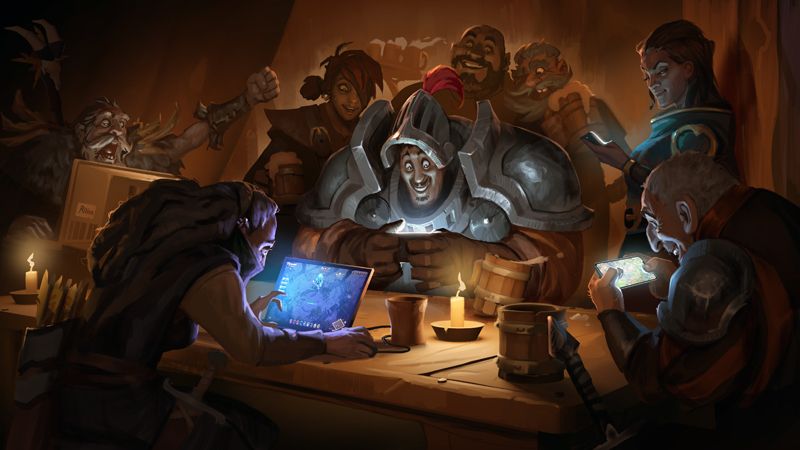 To celebrate the occasion, we went all-out with a full live-action trailer that follows a group of highly creative "early adopters" trying to make the mobile experience a reality:
The worldwide launch, as well as rewards including the Chimera mount skin for cross-platform play, brought countless new players to the world of Albion, and rocketed the game to the forefront of the most popular sandbox MMOs worldwide.
An Ever-Growing Population
Following record numbers in 2020, the active player count in Albion continued to grow into 2021. February saw Daily Average User count hit 135,000, and Call to Arms in March continued this trend even further, pushing the count past 140,000. Then came the mobile launch in June, which completely dwarfed previous user counts with an average of over 270,000 users per day. With the possibility to play on both desktop and mobile for the first time, players had even more incentive to stay active, and many also took the opportunity to return.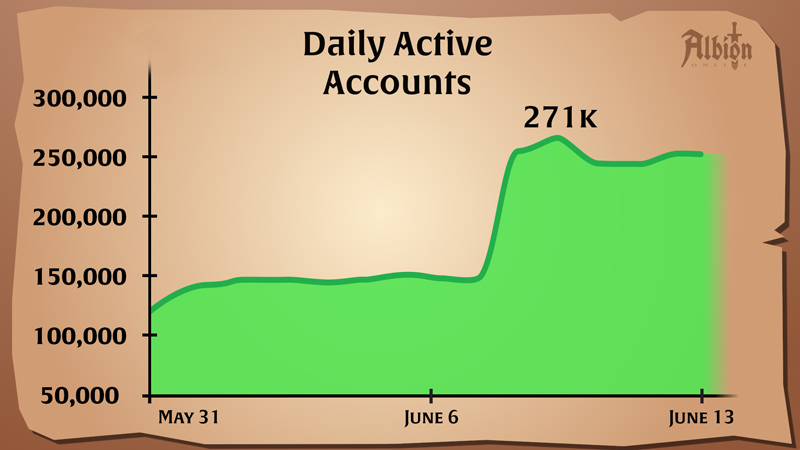 These greater numbers can only be good news for the experience of playing Albion, as a more populated world brings depth, unpredictability, and excitement. By the time of the Fourth Anniversary celebrations in July, this popularity was being reflected in ever higher view and subscriber counts on Twitch and YouTube as well.
Albion Awakens
Fall 2021 marked the start of a new era for Albion, bringing the massive, much-anticipated Lands Awakened update. This was perhaps the game's most expansive update since launch, touching nearly every aspect of open-world gameplay. From gorgeous new visuals for all five biomes, mobs that upgrade in power and value over time, and reworked static dungeons, to the brand-new War Gloves weapon line, an expanded soundtrack, big changes to guild warfare, UI and quality-of-life improvements… the list goes on.
These developments keep the experience of playing Albion fresh, immersive, and unpredictable, and we can't wait to see what emerges as players put on their War Gloves, declare their Headquarters Hideouts, and fight for Energy Crystals and Power Cores in a fully remade open world.
The Albion Online Creators Program
Along with the Lands Awakened update, November also saw the launch of the Albion Online Creators Program. This new program was created for the many talented individuals who stream and create video content around Albion Online, supporting them and giving them a platform to expand their audience. At the same time, it helps drive Albion Online as a community-focused game, bringing streamers, the wider player community, and the development team together to showcase the best of what Albion has to offer.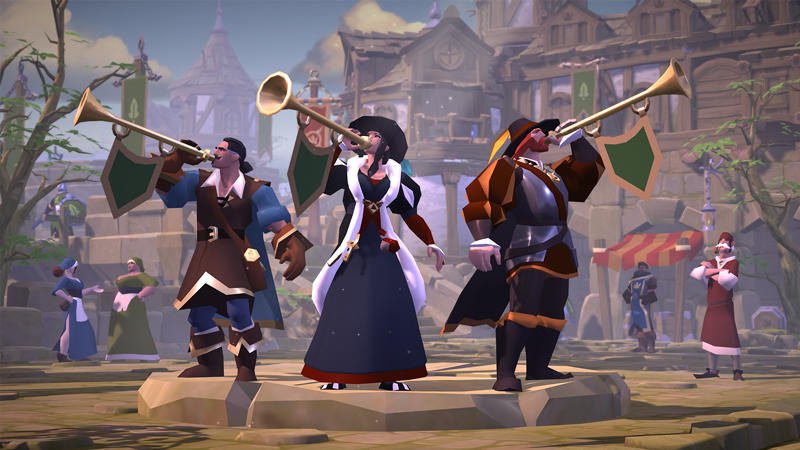 The Creators Program celebrated the Lands Awakened release with a Streamer Showcase, as across the world players tuned in to see the new features in action as soon as they launched. This exciting journey has only just begun, and we can't wait to see what comes from it in 2022.
Guild Warfare: A Year of Change
2021 brought sweeping changes to guild warfare in Albion Online. The year began midway through Season 11, which had introduced the new 20v20 Crystal League. In March, Season 12 brought an increased emphasis on open-world gameplay. Season 13 introduced new objectives in Treasure Drones and Crystal Spiders, and in the final weeks before the Lands Awakened update, the standalone six-week Energy Surge Season offered unique rewards including exclusive avatars and permanent statues in the open world.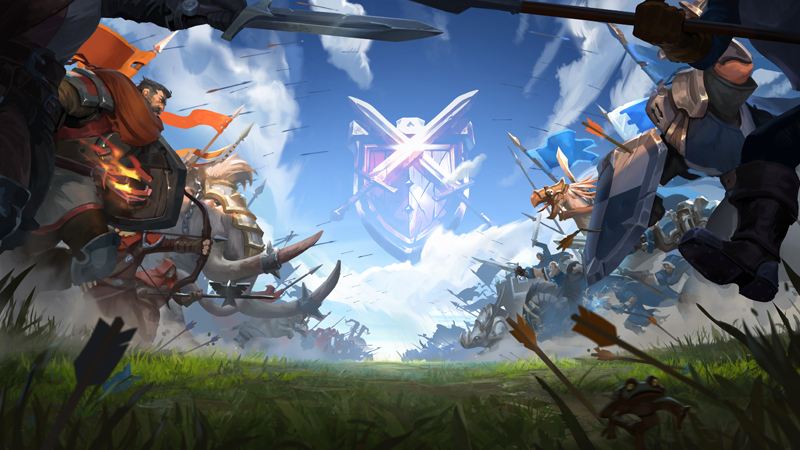 Season 14 kicked off just days after Lands Awakened, introducing numerous new features that shifted the emphasis of Guild Seasons from passive territory control to active play, both on an individual as well as a guild level:
Headquarters Hideouts
Conqueror's Challenge
Might and Favor
Guild Might Levels
Energy Crystals and Power Cores
These major new features have breathed new life into Albion's Guild Seasons, laying the foundation for thrilling endgame gameplay for years to come.
Year-End Honors
As 2021 drew to a close, it still had time to bring two very welcome surprises, as Albion Online was awarded the Deutscher Entwicklerpreis for "Best Mobile Game" and the MassivelyOP Year-End Award for "Best MMO PvP". Alongside the jury prize from MassivelyOP, Albion Online also won the readers' poll in this category. These prizes were a tremendous validation of all the hard work the team put in over the year, acknowledging the highly successful mobile launch in June, and the focus on making Albion's PvP the most exciting, fresh, and competitive in the MMO world. With all the huge developments 2021 saw for the game, to have these recognized is extremely rewarding, and makes us even more excited to bring you what we have in store for 2022.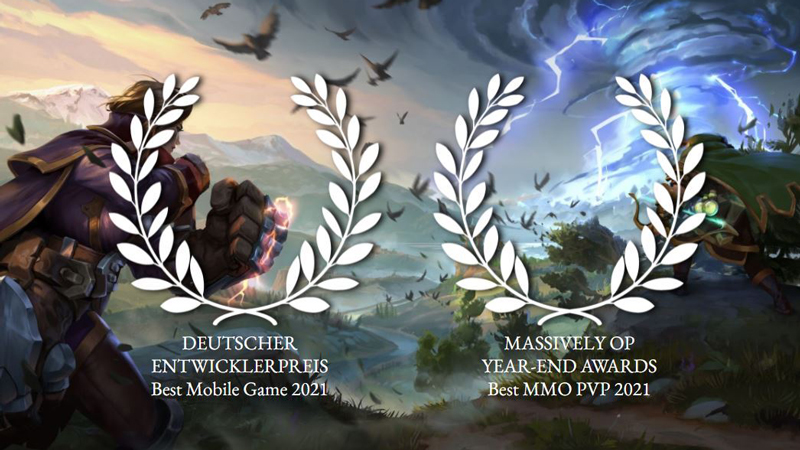 Looking Forward to 2022
We're already hard at work on the next content update, with some big new features and improvements in the works, and in the coming weeks we'll be bringing you a new Dev Talk. For now, though, we want to extend our thanks to you, the Albion community, for making everything we do possible, and making 2021 the biggest year yet in the world of Albion.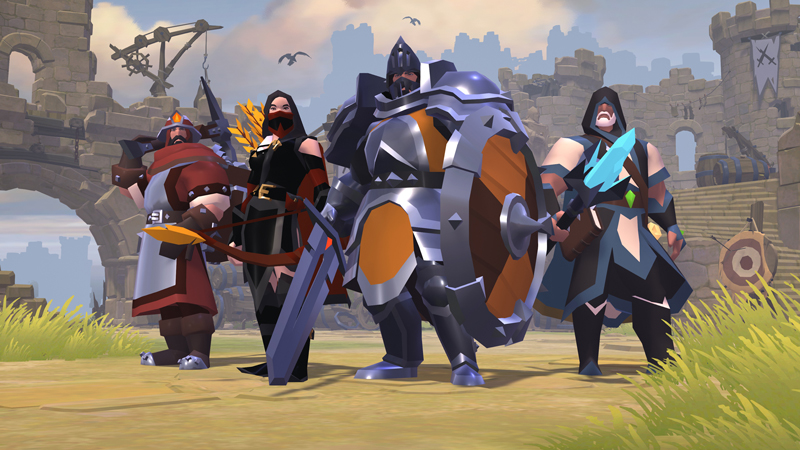 Happy New Year, and we'll see you in-game!